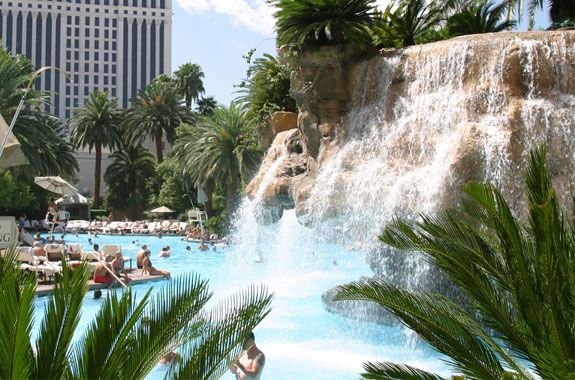 With the coming fall and winter months, Vegas pools will be closing September 25. But don't worry, some pools are open year-round for those of you that just can't wait.
The Mirage, for example, is open year-round, and all four of Caesars' pools are heated to 78 degrees and open the whole year as well. Four Seasons, which is part of Mandalay Bay, is open year-round from 10am to sunset, and they even have disposable swimsuits available for use. Also, the MGM Grand's Grand Pool area is open year round.
So there you have it. For those of you that want the year-round Vegas pool experience, those are the pools that will take care of you. Enjoy, and for more information on all of these pools and the hotels they are in, check out the Vegas iPhone App. Enjoy, and be sure to head to Vegas Hipster, find us on Facebook and follow us on Twitter!