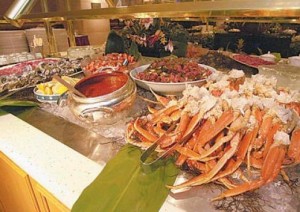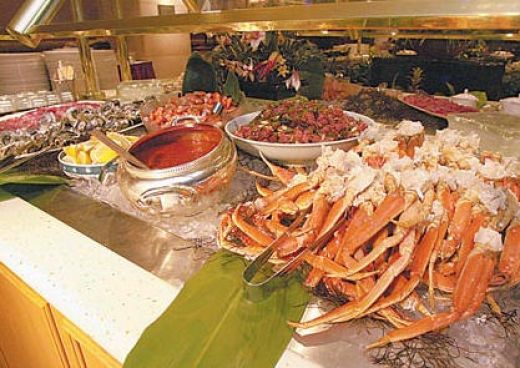 If you are a seafood fanatic and in Las Vegas, one of the must-see (and must-eat) destinations is the Rio's Village Seafood Buffet. There are other things on the menu, but if you aren't into seafood, it's really best to dine elsewhere. For the seafood lover, however, this is paradise. There is a reason that there are long, albeit quickly moving, lines here. Lobster is only served at dinner, but other than that, everything's fair game all the time.
13,000 square feet of sushi, snow crab legs, shrimp, fresh oysters, and much more? We'll take it. Bring your wallet (you'll be looking at about $25-$40) and appetite, and we'll meet you there! Need coupons for the Rio? We've got you covered for as low as $49 a night
. That way, you can fill up on food, not the room.
Want to eat at the buffet? Check out the Rio's web site here.