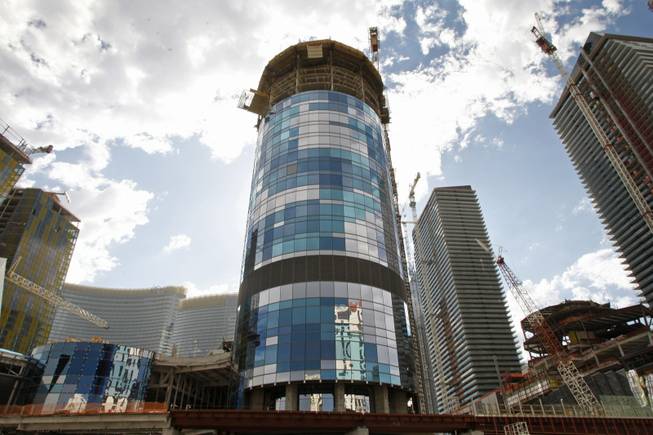 MGM Resorts and Perini Building Company are locked in a battle that could eliminate the never-opened Harmon Tower, a luxury hotel that has not had a single guest. On Monday, MGM filed to Clark County seeking approval to use explosives to bring down the tower. Perini, the general contractor for CityCenter (where the Harmon is located on the north end) who is currently involved in a lawsuit against MGM, says they can fix the errors after inspectors found improper support, OSHA violations, and evidence from an engineering firm that if a major earthquake struck Vegas, it would collapse. MGM argues that it can't be fixed yet Perini says that if the structure is imploded, signs of structural defects will be destroyed.
The Harmon was supposed to have 47 stories, but it was cut to 27 after inspectors found the errors in 2008, and never completed. Couple that with the recession, and MGM simply wants to cut their losses and get the approval to implode from a District Judge. If approved, it would take six months to prepare the tower for explosion and four to remove debris. There are plenty of other properties MGM owns, including Circus Circus
, Mandalay Bay
, and ARIA
, and we encourage you to check them out while this gets resolved.