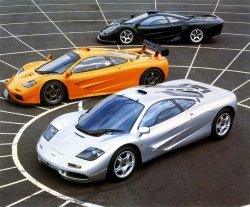 If you've got the need for speed, you're a racer at heart, or you just plain want to have some fun with an adrenaline rush, we found a place in Vegas that will get your heart pumping and leave you talking. Exotics Racing in Vegas is a subsidiary of Europe's number one exotics racing school, CASCADEVENTS, and has more than 50,000 satisfied customers already. For as low as $199 for a five-lap run, you can drive a Ferrari, Lamborghini, Aston Martin, Porsche, Audi R8, or Nissan GTR and experience the thrill of a lifetime from a driver or passenger standpoint. If you choose to drive, you'll be given a couple of hours of instruction, then turned loose with an instructor on-board. You can even get a video of your experience to re-live it again and again. If you want to go even bigger, you can get up to 30 laps and 7 cars per day. We've got you covered on rooms too, with an ARIA "Special Offer" *The Center of Vegas – Shifted -Experience ARIA with a late check out of 3pm – Your offer also includes: $50 ARIA Dining Credit, 3pm complimentary late check out – Based on availability (*see site for additional details and restrictions). Promotion Runs: Jul 12 – Oct 31, 2011. Promo Code: AR503PA (Exp 10/31/11)
. You'll have more time on the track and great rest so that you're ready to tackle all the challenges of driving one of the world's fastest cars.
Want to know more? Check out Exotics Racing's web site!