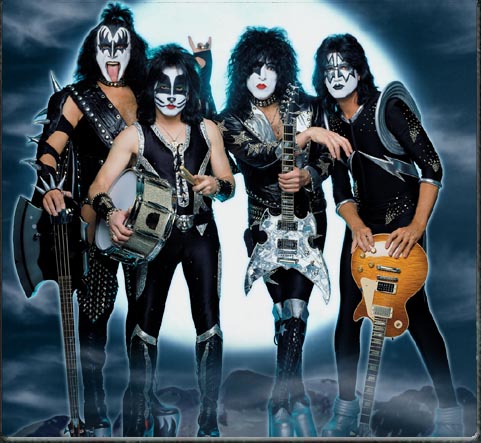 Fans of KISS, unite! The KISS Army will be happy to learn that the band is scheduled to open the KISS by Monster Mini Golf Course, right in Vegas at the Shops at Harmon Square, across from the Hard Rock Hotel and next door to Rumor Boutique Hotel. It will open in January 2012. It will have an 18-hole glow-in-the-dark mini-golf course and have an arcade, gift shop (the largest of its kind, by the way), a wedding chapel, and a cafe.
The chapel will be named Hotter Than Hell, the cafe Rock 'n Roll All Nite, and non-stop KISS music and trivia. Visit their web site for more information.
Want the latest news, attractions, and more for Vegas? Get the Vegas iPhone App. Don't forget to head to Vegas on a Budget, What to Wear in Vegas, Stories from Vegas, Where to Eat in Vegas, Vegas Hipster, find us on Facebook and follow us on Twitter!