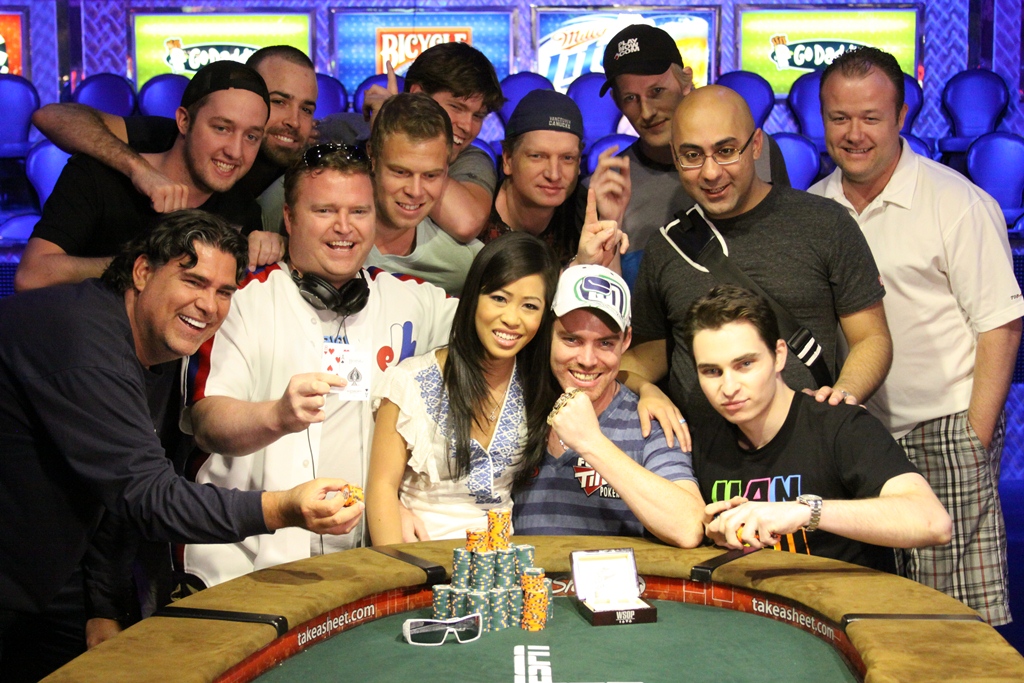 For the three American players left at the World Series of Poker, it's all about the big payday and living the dream. Phil Collins (no relation), Matt Giannetti, and Ben Lamb (who made $2 million over six weeks at the Rio) are all former college students with youth on their side that play quite aggressively, and are ready to take on the biggest moments in their poker careers after dominating the online poker scene. At noon Saturday at the Penn and Teller Theater at the Rio, they'll get their shot.
If one of them wins, it would be the first time since 1998 that the champion's gold bracelet stayed in Las Vegas. We wish them the best!
For more of all things Las Vegas, get the Vegas iPhone App. Don't forget to head to Vegas on a Budget, What to Wear in Vegas, Stories from Vegas, Where to Eat in Vegas, Vegas Hipster, find us on Facebook and follow us on Twitter!