Courtesy TMZ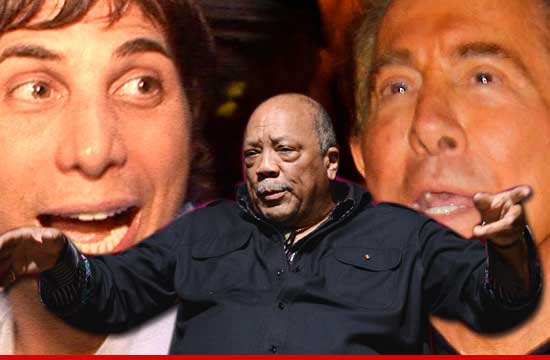 Music legend Quincy Jones claims Steve Wynn and Joe Francis' legal war over an alleged murder plot has caused him "grave fear of his health" — including difficulty breathing and heart palpitations.
TMZ broke the story … Jones was subpoenaed to testify in Wynn's defamation lawsuit against Francis, in which the "Girls Gone Wild" creator has claimed Wynn threatened to kill him and have him buried in the desert over a debt Francis owed to Wynn's casino.
According to Francis, Jones had seen an email from Wynn detailing the murder plot — so Wynn called on 79-year-old Jones to testify in order to prove Francis was full of crap.
But right after he was served with a subpoena last week at the airport, Jones claims he experienced "increased anxiety, heart palpitations, and difficulty breathing."
Jones then got a letter from his doctor asking to be excused from the trial, in which his doc writes, "I have examined Mr. Jones and at this time I highly recommend that he not be required to testify in a court setting that will only exacerbate his current deteriorating condition."
The subpoena has since been quashed and Jones is no longer required to testify.