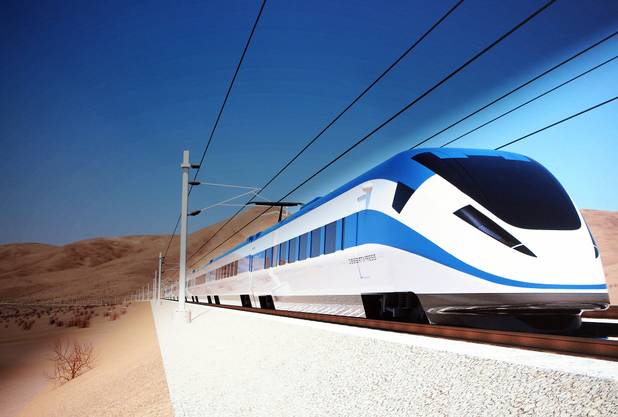 A proposed high-speed rail line between Las Vegas and Southern California has received another federal government approval from a board that grants licenses to build new railroads, in an exemption permitting DesertXpress Enterprises LLC to build a 190-mile high-speed passenger rail line between Las Vegas and Victorville, California. It will travel 150 miles per hour on dual tracks and cost nearly $6 billion.
It could put thousands of Nevadans to work, and also stimulate the economy, bringing potential weekend trippers and many more to Vegas.
The company is pursuing a $4.9 billion federal loan to build the line. We wish them the best!