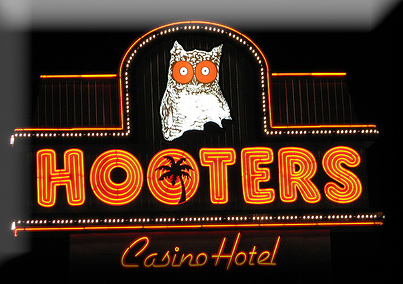 The Hooters hotel-casino in Las Vegas will we auctioned off in the face of a bankruptcy filed on August 1 to block foreclosure threatened by Canpartners Realty Holding Company IV, which is responsible for $178 million of the debt the casino is in.
The 696-room property on Tropicana Avenue has not been doing well for quite some time and will be auctioned by February 17, 2012.
For more of all things Las Vegas, get the Vegas iPhone App. Don't forget to head to Vegas on a Budget, What to Wear in Vegas, Stories from Vegas, Where to Eat in Vegas, Vegas Hipster, find us on Facebook and follow us on Twitter!