Las Vegas Craps Made Simple
Las Vegas craps is a unique and sometimes frustrating experience for new players, but we're here to make it simple so that you learn how to play craps in Las Vegas and enjoy it thoroughly. The following tips will help ease your transition from Vegas craps newbie to all-star:
Understand Craps:
Craps can be confusing to beginners. The basics are here for reading if you haven't already:
Craps Basics
As you pick the game up, you can learn more advanced strategies, but this should get you started. First, let's take a look at the table: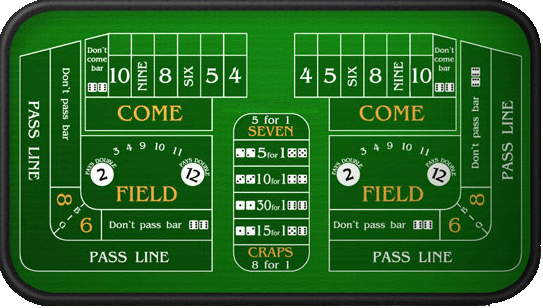 The shooter is the person rolling the dice. If you're the shooter, on the come-out roll (first roll of a new round); 7,11 wins; 2,3,12 loses; 4,5,6,8,9,10 are points. If you roll a point number, you must roll that number again before rolling a 7, you win. At the start, stick with Pass, Don't Pass, and Come bets. Also, make sure that when you're the shooter, you throw the dice off the back wall of the table so that they will bounce into play. These will guarantee the best odds and ensure maximum fun while playing.
Get free lessons:
If you're still having trouble, many casinos offer free lessons. Utilize this when it's available and call the casino or casinos you plan on hitting beforehand. Learning when you aren't under the pressure of a live game with others (and when your money's on the line) will help tremendously!
Know What to Avoid:
Beginning players usually stick with Pass Line and Come bets to both keep things simple and to have a good chance of winning. Craps gives some of the best odds of all Las Vegas casino games, so by default it is a popular choice and an exciting one, but don't let that get to you. Curb your enthusiasm, keep it simple, and you'll come out on top.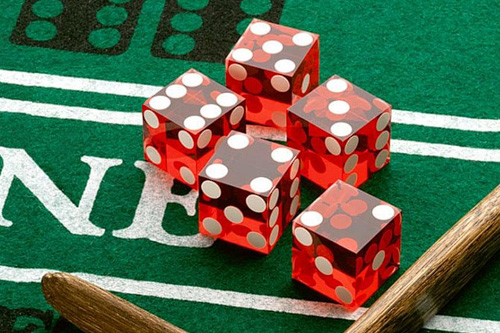 Low Limits:
Casinos with low limits on craps include Casino Royale, Fremont, Main Street Station, the Las Vegas Club, and the Golden Nugget. If you're just getting started, don't waste your money on high-stakes gaming. Take your time, know the basics, and find the low limit tables (especially if you need money to get home).
Don't Hold a Grudge or Get an Attitude:
Beyond your own experience, the other people at your table would like to enjoy a good time as well. You're there to enjoy the experience, so make sure those around you do also. Nobody likes to see a sore loser's temper tantrum. Leave the bad feelings at home when you arrive at the table.
For where to play and pricing, visit the following web sites:
Craps Basics
Vegas Cheat Sheet

Still have questions? Click here and we'll answer them!