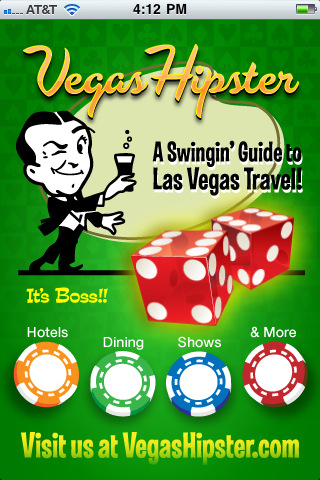 It's here! Your number one source for Vegas information finally has the app to keep you going no matter where you are in Vegas. Get it here! The Vegas iPhone app is designed to give you the latest and greatest information and media on Las Vegas, and even has some special features you won't find in other apps. Everything is at your fingertips—Gaming, Restaurants, Hotels, Attractions, Entertainment, and even a GPS Tracker we call the Friend Finder. This is your one stop shop for all things Vegas, and the only app to have, whether you're planning a trip or already there.
FEATURES:
-Available for iPhone, iPad, and iPod touch.
-Hundreds of options to choose from for Hotels, Dining, Shows, Clubs, Attractions, Sports, and more, complete with pricing, reviews, photos, and categories for each option.
-Full contact information for all venues. Read the reviews, call the restaurant, make a reservation, and you're out the door.
-Once you're out, connect with your friends via the Friend Finder portion of the Vegas Hipster app. See where your friends are at, create, join, and leave groups, and make it easy to meet up in the busy Vegas atmosphere.