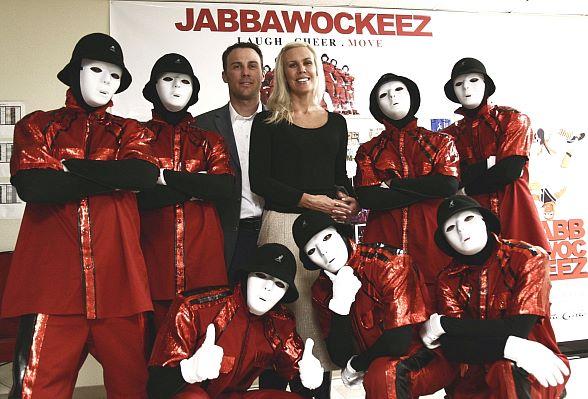 NASCAR Sprint Cup Series driver Kevin Harvick enjoyed the Jabbawockeez' MÜS.I.C. show at Monte Carlo in Las Vegas.
Before the show, Kevin joined the famed dancers backstage for a behind the scenes look and tweeted photos of himself and the crew (see above).
Described as an audio-visual story of inspiration brought to life through the harmonization of sound and movement, "MÜS.I.C." has been well-received by critics and recently celebrated one year in residence.
For more of all things Las Vegas, get the Vegas iPhone App. Don't forget to head to Vegas on a Budget, What to Wear in Vegas, Stories from Vegas, Where to Eat in Vegas, Vegas Hipster, find us on Facebook and follow us on Twitter! Be sure to check out our brand new YouTube channel all about Las Vegas: http://www.youtube.com/user/vegashipster?feature=mhee