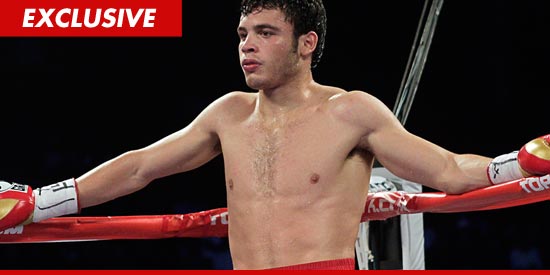 (Photo and story courtesy TMZ.com) Boxing champ Julio Cesar Chavez Jr. — son of the legendary Julio Cesar Chavez — will have to fight to stay out of jail … 'cause he was just charged with DUI stemming from an arrest earlier this year.
TMZ has learned … the L.A. City Attorney has decided to hit Chavez with 3 misdemeanor charges … 2 for drunk driving and 1 for driving without a valid license.
If convicted on all counts, JCC could face up to a year in county jail and a $1,000 fine.
He's due back in court to face the judge later this month.