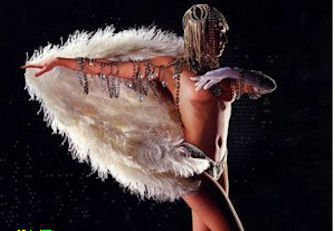 Jubilee!

Jubilee! Features 100 dancers, including 50 stunning topless Jubilee! dancers, singers and performers, wearing more than 1,000 costumes on stage. The stage is about the size of a football field.

The curtain opens on a stunning $3 million opening number; the show's cast proceeds through seven acts performed on larger-than-life sets and in over 1,000 different costumes by Bob Mackie and Pete Menefee.

The show reaches a thunderous coda with the famous Red Feather Fan number, which combines awe-inspiring $7,000 costumes and a medley of Cole Porter's most cherished songs.

Jubilee! is a long standing Vegas show and one of the staples of the Las Vegas Strip. If you are looking for a huge variety show in Vegas this is one you must see.

The Saturday 7:30p show is suitable for children 13 and up.
Show Name:
Jubilee!

Show Room:
Ballys Las Vegas

Phone:
702-967-4567

Price:
$52.50 $72.50 $92.50 $112.50

Times:
7:30, 10:30

Dark:
Sun, Mon, Tue, Wed

Attire:


Total Ratings:


21