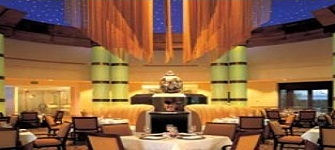 Sea Harbour guests enjoy a fine dining experience with authentic Cantonese seafood including traditional delicacies such as abalone, shark fin and sea cucumber, all exquisitely prepared by Chinese chefs.

But the menu's not limited to seafood signature dishes also include hand-ripped boneless chicken and deep fried squab.

Sea Harbour features three private dining rooms and intimate outdoor terrace seating overlooking the magnificent Garden of the Gods Pool Oasis.

Sea Harbour is one of the most famous Cantonese seafood restaurants in all of mainland China, with eight restaurants there, one in Vancouver and one in California.
Restaurant Name:
Sea Harbour

Location:
Caesars Palace


Phone Number:
(877)-346-4642

Breakfast:
No

Brunch:
No

Lunch:


Dinner:
Sunday, Wednesday & Thursday: 5pm-10pm; Friday-Saturday: 5pm-11pm

Total Ratings:


0