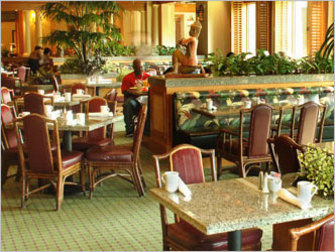 Bay Side Buffet, located within the

Mandalay Bay Resort and Casino, is a good buffet but is a little expensive. The Buffet has a great view of the pool.

The Desserts are on par with most other good buffets. It is open daily for breakfast, lunch, and dinner, and offers a wide variety of ever-changing menu items.
Restaurant Name:
Bay Side Buffet

Location:
Mandalay Bay Resort and Casino


Phone Number:
(702)-632-7777

Breakfast:
7a.m. to 2:30p.m.

Brunch:
Champagne Brunch Sun 7a - 2:45p

Lunch:
Yes

Dinner:
4:45p.m. to 9:45p.m.

Total Ratings:


6