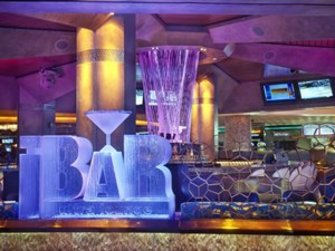 I-Bar

Located at the Rio All Suite Hotel right at the front door. As soon as you get through the front door, and go straight about 50 feet, you will be in the I-Bar. The location is not really a bad thing, it is easy to find and when you are in there you get the feeling of being secluded. The I-Bar combines the elements of natrual elements such as earth, rocks and water.

We have seen many celebs having a good time in the bar. Did we mention the Dancing I-Girls?

The I-Bar is just a bar that opens up at 4p and then the I-bar shifts into Ultra Lounge mode at 10p.

It is worth a visit if you are staying at the Rio.