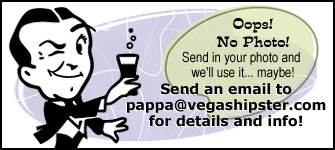 Located behind the front desk, to the right when you come in the main entrance. This 20,000-gallon saltwater aquarium is home to angelfish, puffer fish, tangs Sharks, stingrays, and gobies can be seen swimming side by side with eels, sea bass, puffer fish and other exotic sea creatures, behind four-inch thick acrylic window.

The tank is 53 feet long, eight feet from top to bottom, and six feet from front to back and no live coral is used in the tank.

Managed by The Mirage's own in-house aquarists, the aquarium accommodates more than 1,000 coral reef animals representing 60 species from Australia, Hawaii, Tonga, Fiji, the Red Sea, the Marshall Islands, the Sea of Cortez and the Caribbean.


Show Name:
Mirage Aquarium

Show Room:
The Mirage

Phone:


Price:
$0

Times:
24 Hours

Dark:


Attire:


Total Ratings:


1