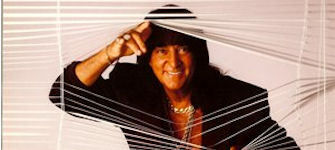 He that happens upon Vegas, Stays in Vegas. That's been true of lounge legend Cook E. Jarr since June 2nd, 1982, when he and his backup group, the Krums arrived from Atlantic City, NJ for a two-week gig at the now imploded Sands.

The Sands may be long gone but the Cookster's still cooking on the Strip, holding court at Harrah's outdoor Carnaval Court at 1pm and 3pm on Mondays and Tuesdays.

The music may have changed, with hip-hop hits from Nelly, 50-Cent, Usher and OutKast joining old standbys from Steppenwolf to Kool and the Gang. But the act remains much the same.

Booming, booty-shaking music. Plentiful patter from the motor mouth musician, punctuated by the Cookster's dog barks, imitation engine-revving (which comes in handy during "Born to Be Wild") and other trademark sound effects.
Show Name:
Cook E Jar

Show Room:
Harrahs Las Vegas

Phone:


Price:
Free Carnaval Court Admission

Times:
1p and 3p

Dark:


Attire:


Total Ratings:


0