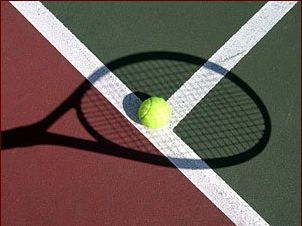 Bally's Tennis Courts

Bally's Public Tennis Courts are open non-hotel guests.

Lessons are $75-$85 and $100 for non-guests.

Rackets are available at the equipment shop

8 Tennis Courts that are now illuminated so you can play into the night.

Interested in making the game a social gathering? Private tennis tournaments and clinics can be arranged for corporate and convention guests.
Show Name:
Ballys Tennis Courts

Show Room:
Ballys Las Vegas

Phone:
702.967.4598

Price:
$10 Hr, $15 Non guests Hr

Times:
8a - 5p

Dark:


Attire:


Total Ratings:


1